What Is Idaho Partners in Policymaking?
Idaho Partners in Policymaking is an innovative leadership development program for adults with developmental disabilities and parents of children with disabilities. Partners receive information, training, resources, and skill building so they may have the best possible life experiences for themselves and for their children. Partners in Policymaking was created in 1986 by Colleen Wieck, Executive Director of the Minnesota Governor's Council on Developmental Disabilities. The program was developed specifically to teach people with disabilities and families of young children with disabilities to:
Work on long-term change.
Become active partners with policymakers who will shape policies that impact people with disabilities and families.
Understand possibilities and how to create them.
2021-2022 Program Dates
2021 Dates
September 10 – 11, 2021
October 15 – 16, 2021
November 12 – 13, 2021 No session in December
2022 Dates
January 7 – 8, 2022
February 9 – 10, 2022 (Wednesday & Thursday)
March 11 – 12, 2022
April 8 – 9, 2022
May 20 – 21, 2022
---
Reflections of a 2018 Partners Graduate – Caitlin Heiner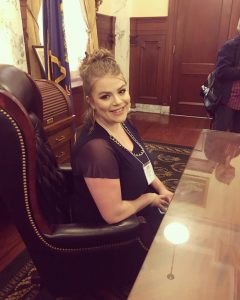 "I wish that every single parent and self-advocate could be involved with this program. There is so much information crammed into every session, but it is a WONDERFUL thing! We are not handed a guide or a textbook on how to do this, and this program is the closest thing to that. You will absolutely not ever regret doing this; do it for yourself and the people you love!"